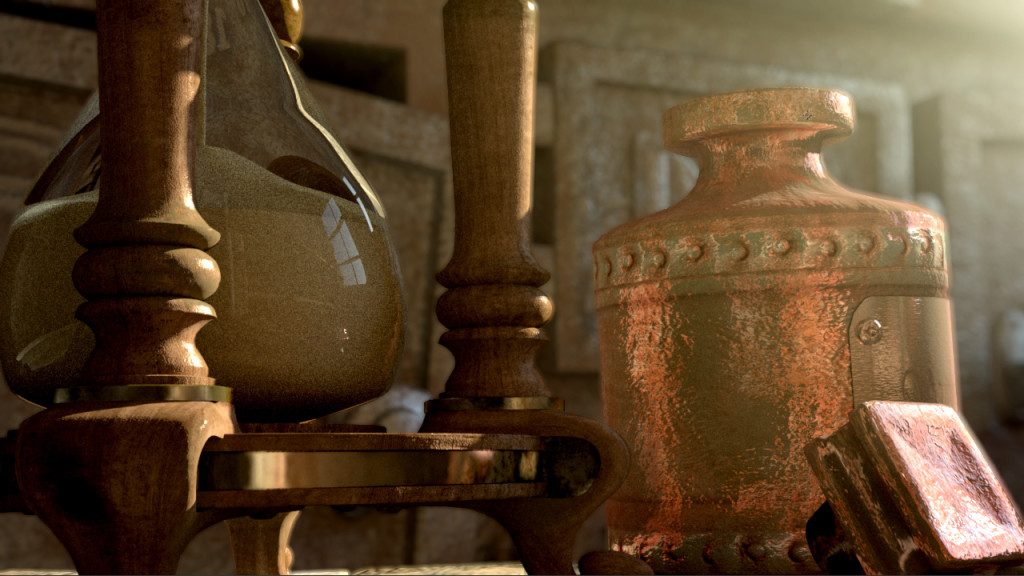 Several assets developed for the Anthem mini series. I converted the models to Vray materials and created a custom scene for them. The old oven uses a custom 4096×4096 texture map which is built out of multiple layers of iron and rust digitally painted to match a photo. The ink well and hourglass are both models created from scratch. The books created for the scene are all using a template image so a small library could be generated. Each book was created in a scene template to have a version of itself closed, open, and to have an animated page flip.
The Hourglass contains an animated sand fall and two geometry based objects with animated FFD boxes to simulate sand going down.
The scene uses Vray Open EXR images with extracted Z-depth maps. The window was rendered as just an alpha and an After Effects Burst light used to generate the god rays shown.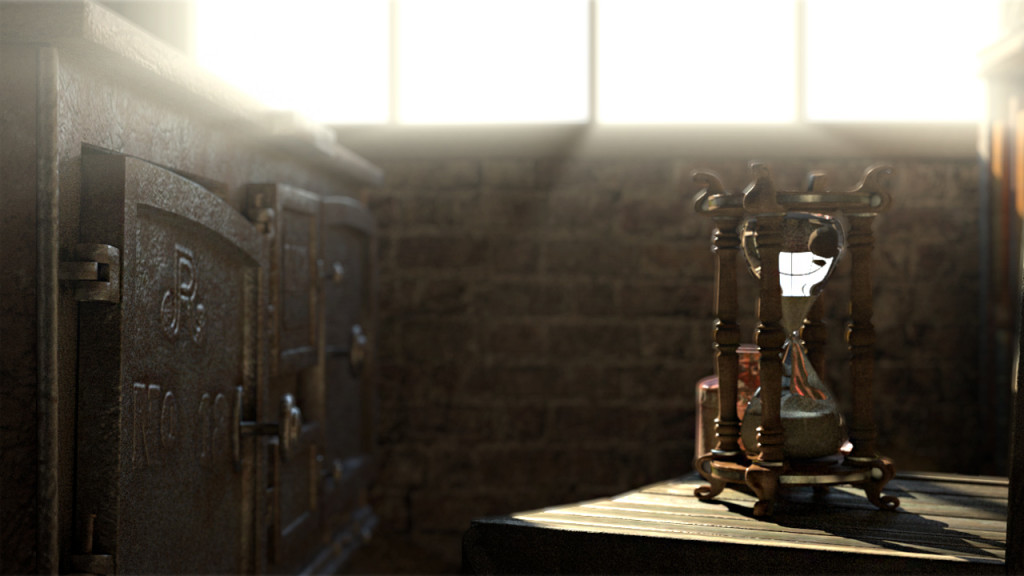 Scene Models
 3D artist, autodesk 3ds max, 3D Studio Max, Maya, Photoshop, after effects, Adobe, 3D modeling, texture mapping, CGI, Unreal, UDK, Unity Pro, Unity, Realflow, Zbrush, Sculptris, Vray, Render, rendering, Premiere, wacom, photomatix, 3D design, Motion graphics, Motionographer, Motion comics, creative suite, graphic design, game artist, environment artist, post production, render farm, Alan Jacobson, ADJart, normal mapping, normals, normal maps, diffuse map, specular map, Nuke, Nukex, compositing, compositor, PSD, MAX, EXR, sculpt,