As part of Ford's desire to expand on the release of the Transit and Transit Connect they launched a campaign with Marketing Associates to create the Configurator. The Configurator is a website designed to allow users to take the vehicles they have finished in "Build and Price" and carry them to a visual garage setting and upfit them with shelving units in an aim to help companies such as plumbers, electricians, and caterers create a fleet of vehicles to get the job done.
My role in the project was to handle all aspects of the 3D assets and render them using 3DS Max and Vray. I will go through the various parts that I did on this page.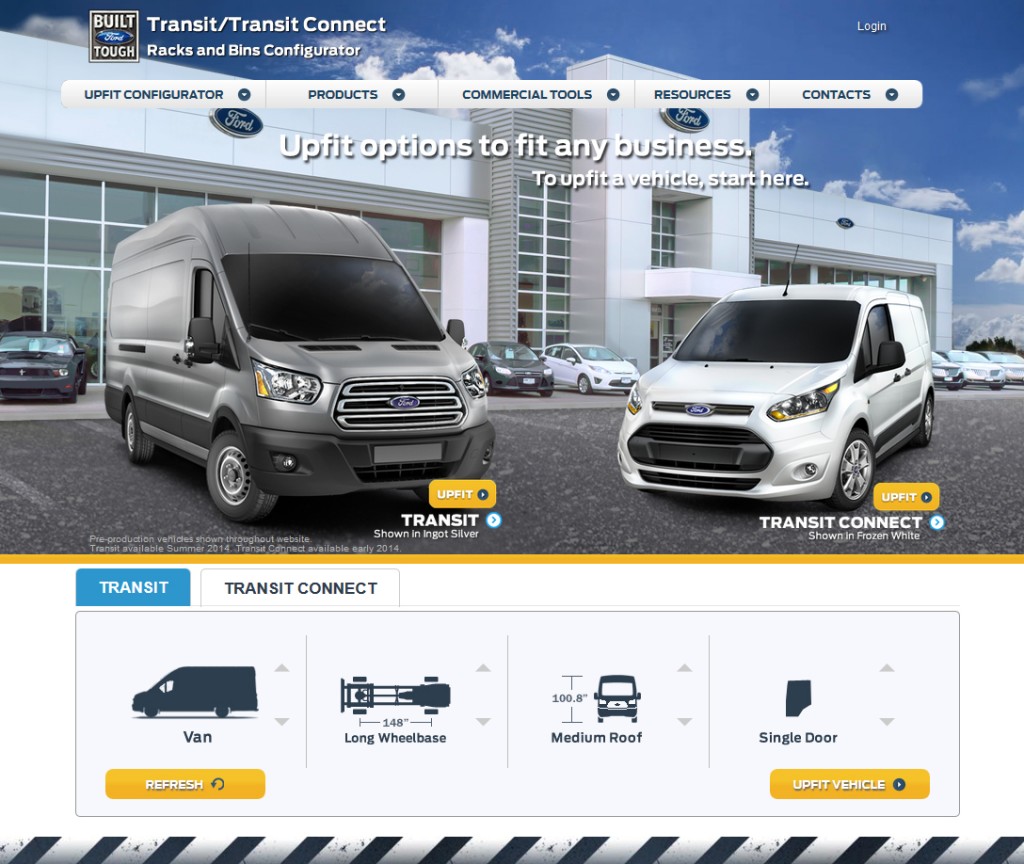 The homepage contains my pride and joy. The Hero shots for both of the vehicles. Each image went through revisions as the vehicle was updated. I painstakingly placed over 50 lights in a Vray scene to accentuate several key parts of the Transit/ Transit Connect themselves.
Beyond the home page content I was responsible for gathering the assets for the Configurator itself and producing the imagery for the garage. This included designing the Garage background where the 4 vehicle views are seen. This included creating high end renders of the side views of all vehicles, creating an interior view which could showcase the product accurately and working with color and lighting to insure the products and vehicles showed up first and foremost.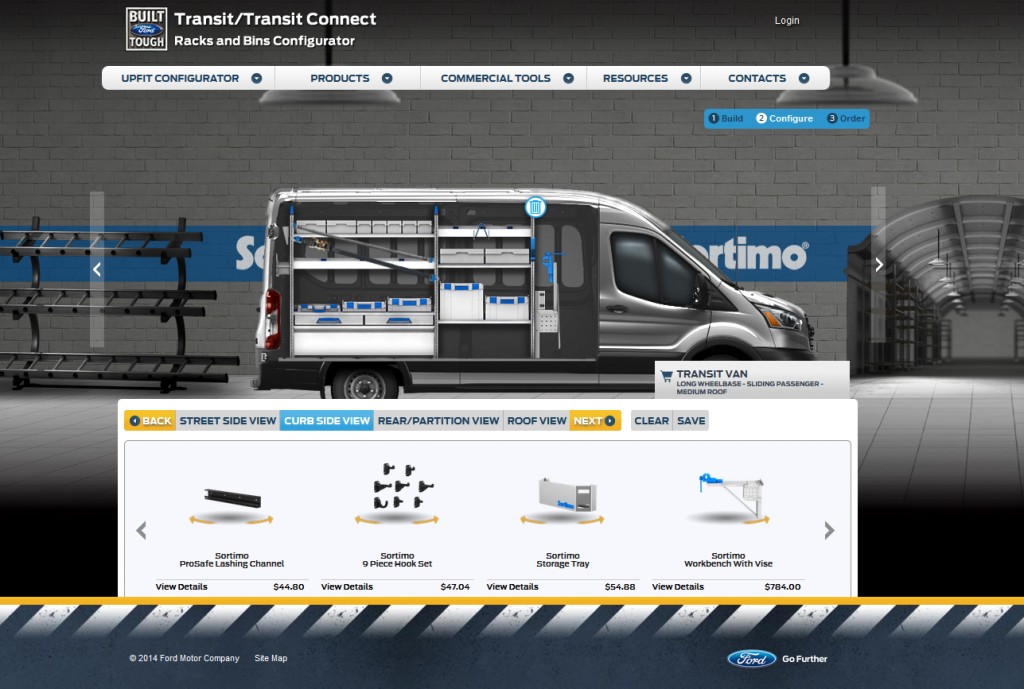 To give the user the best possible view of each accessory and package available to them we developed a 5 angle 3D rotation of every product as well as a high end product render of each product displaying the products function and more details.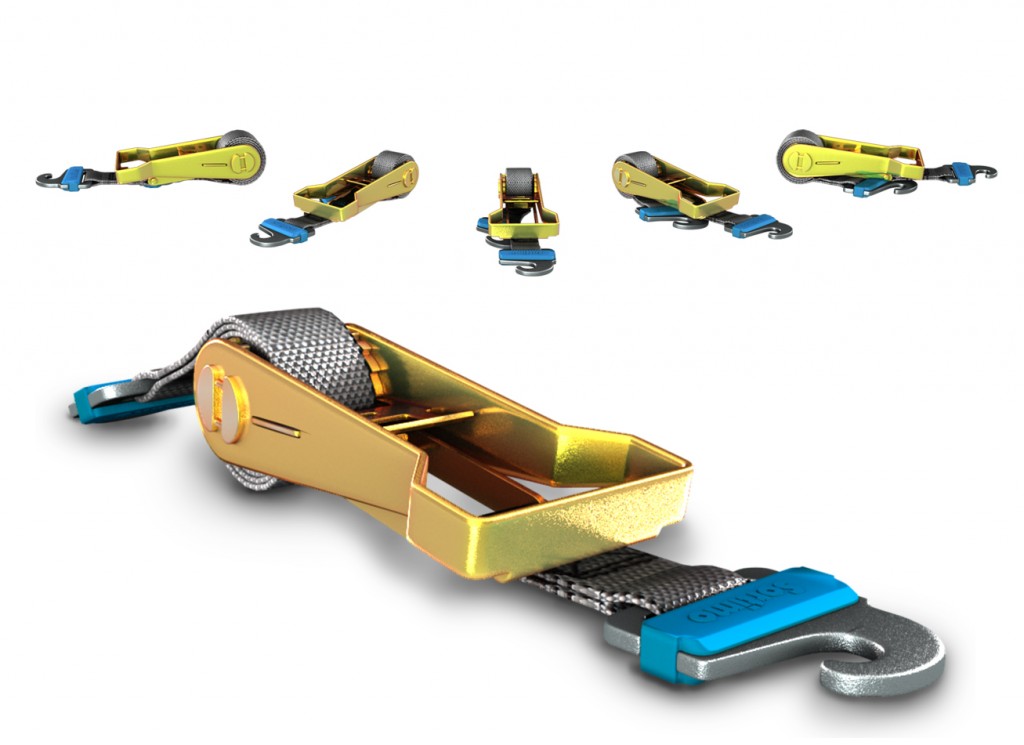 This particular product is a Prosafe Ratchet Strap. The product did not have CAD data to represent itself. TO give the product what it needed I created a 3D model and textured it according to pictures I was given of the product.
Users are also able to add ladder racks to the rooftops of vehicles as well as part of the process. Some of these ladder racks had to be disassembled in 3D and animated individually to figure out how they functioned.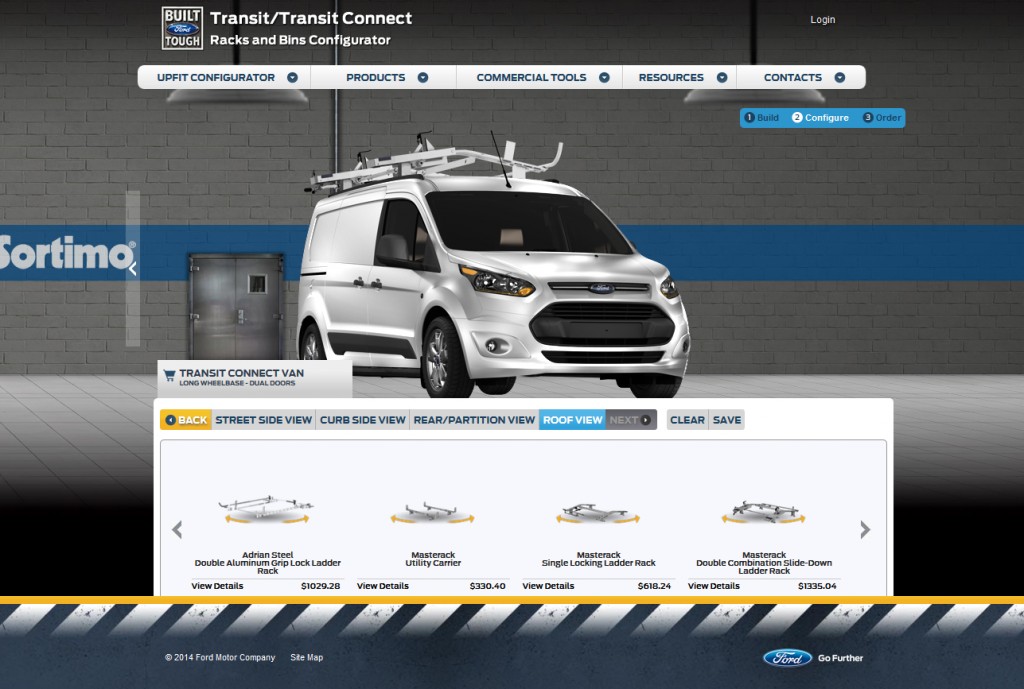 Additionally I wanted to help the companies that were supplying the Upfit packages and Accessories to have the best looking products to help sell them. Here is a few examples of product shots I did for the individual Upfitters.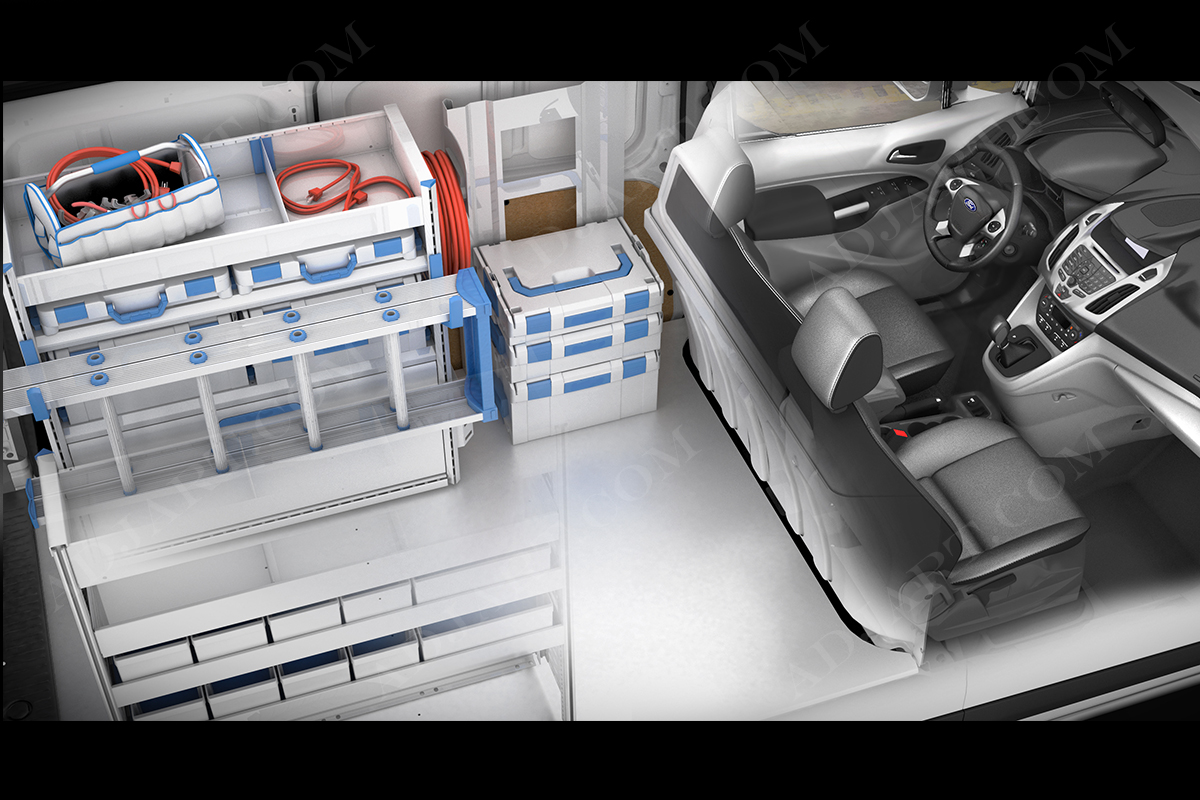 Notice to content
3D Models and engineer CAD data are all property of Ford and the Upfitters: Sortimo, Katarack, Adrian Steel, and Master Rack. I am not claiming the design of these products to be my own. I did the rendering and lighting techniques for the products and the website design was done by the program and design team at Marketing Associates.
3D artist, autodesk 3ds max, 3D Studio Max, Maya, Photoshop, after effects, Adobe, 3D modeling, texture mapping, CGI, Unreal, UDK, Unity Pro, Unity, Realflow, Zbrush, Sculptris, Vray, Render, rendering, Premiere, wacom, photomatix, 3D design, Motion graphics, Motionographer, Motion comics, creative suite, graphic design, game artist, environment artist, post production, render farm, Alan Jacobson, ADJart, normal mapping, normals, normal maps, diffuse map, specular map, Nuke, Nukex, compositing, compositor, PSD, MAX, EXR, sculpt,